Weddings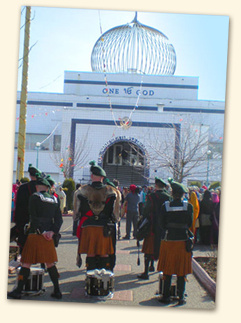 Sikh Weddings
Spring and summer is a busy time for the Pipes and Drums. We sometimes play multiple weddings on the same day. For Sikh weddings we offer a millitary escort for the grooms from the house and into the temple.
For weddings please contact us at contact@irishpipesanddrums.com
Hire a piper
The band has a host of talented pipers available to play solo performances at you wedding.